Marcelo Zagonel is a Brazilian model with photos spoofed by scammers
Marcelo Zagonel was born on March 18, 1987 in Curitiba, Brazil. He became known in 2014 during his participation in the fourteenth edition of the television show "Big Brother" in Brazil.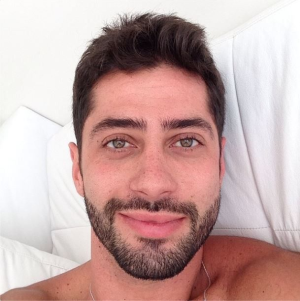 But he was eliminated at the gates of the final, finishing fourth on the show. He stood out as a romantic young man who fell in love with Leticia and Angela.
Two years later, Marcelo Zagonel moved to Chicago in the United States and smet love. He felt is in the arms of Marjory Slaviero, he says about her "She brought more color to my life and helped me on many things. I have to thank her. She's a sweet and kind woman."
He adds that "This competition has given me a boost and I am starting to see opportunities".
But the drawback for Marcelo Zagonel is that the photos of the handsome young man are used by scammers to try to seduce victims on the internet. As with Juan Soler or Johnny Sigal, the scammers use a South American personality.
Scammers can also find many photos of this handsome young man, who remains little known in our region. It gives quite of an asset for scammers, because they can easily pretent to be the brazilian models without being unmasked.
Beware if you find a profile with these photos, they are photos spoofed from model Marcelo Zagonel