F.A.Q / Questions and answers
1. Scams
Q: Does using money transfer services (like Western Union) is a sure way to pay for an object found on a classifieds website?
A: No. These services are designed and must be used to exchange money between people who know each other (friend or family for example). Scammers often ask to send money through these services. Avoid completely
Q: Someone I met on an internet dating site asks me for money. I've read the recommendations on 1sc.org but this person looks honest. Am I really dealing with a scammer?
A: Yes. Despite all the sympathy that your contact may inspire you, it is a scam.
Q: Is giving my credit card number on a website a safe way to prove I am above 18 years old?
A: No. Not only it is possible to have a credit card before being 18 but it mainly allows scammers behind the website on which you have provided your credit card number to charge any amount. It is like if you would give them the keys of your bank account. Surely you will suffer some unwanted withdrawals.
2. 1sc.org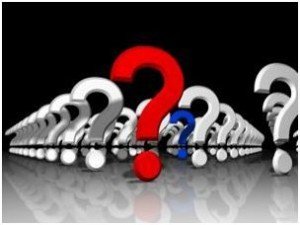 Q: What is the purpose of the website 1sc.org?
A: This site has been created to alert and advise people facing a scam on the internet.
Q: Does the site 1sc.org is a public website, such as a governmental site or related to a state company?
A: No.
Q: Does 1sc.org can help me to find the money I've lost in a scam?
A: 1sc.org site is made to prevent and warn people against scams. To try to recover your money, contact the Police, the Justice or dedicated associations.
3. Your comments
Q: I've posted a comment but it has not yet been published, what is happening?
A: Every comment is checked by a moderator. It is possible that the moderation step takes longer than expected.
Q: I've posted a comment but it was never published. Why ?
A: Your comment may have been rejected during the moderation phase. The most common reasons for rejection are:
Your comment dealt with a scam that was not related to internet (fraud of a craftsman, a TV show, …)
Your review was written in "SMS language" or had too many spelling mistakes
Your comment was not in English
Your comment was promoting a third party website
Your comment was offensive or racist
You are a scammer who left a comment in order to enter in contact with potential victims
Q: My comment was truncated. Why ?
A: Your comment was relevant but part of your comment was rejected during the moderation phase. The rejected party was not published. In this case, the truncated portion appears as follows: […]
Q: My comment was changed. Why ?
A: If it appears that one or more sentences of your comment was written in an improvable way (inversion of 2 words, omission of a word, …), your comment has been corrected to facilitate the reading of it by the largest number of Internet users.
Q: Can I delete the comment that I made on 1sc.org?
A: Yes. Contact us
Q: A comment left on 1sc.org is denigrating me or a website I represent. Can you remove it?
A: Contact us.
Q: I asked a question via the "comment" cell but no one answered me, is this normal? Why a person of 1sc.org does not answers me?
A: An answer is not systematically given to each question.