Scam is everywhere on the internet. The links below will take you to more specific categories.
There are many scam attempts on the internet and there are many types of scams.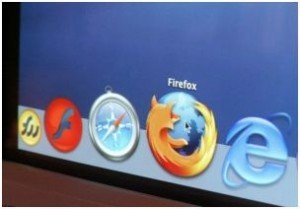 All are different, but all have the same purpose for scammers: Make you send money to them! Some are version 2.0 of old scams, others were created with the web.
Age verification scam : Made by scammers who ask your credit card number in order to verify that you are an adult while they are charging you an unwanted subscription.
Romance scam : Performed by individuals who spend their time on dating sites charming their victims. Then they ask for assistance in the form of money.
Scam on classified ads : Crooks offer for sale fake goods or pretend to be interested in buying your property. Then they send you a check that will prove to be stolen.
Money refund scams : Some bad people make you believe to be able to help you recover the money lost during a scam.
Work-at-Home jobs scams : Swindlers offer a work-at-home job of receiving and reshipping goods. Unfortunately these products were fraudulently purchased and you become unwittingly complicit in these scams.
Ransomware : Hackers block your computer pretending to be the police and require you to pay a fine. This is nothing but scams.
Loan scam : On Facebook or on some websites, people claim grant money to anyone while classical banks refuse. Flee, they are scams and somehow it will be required you send money first, in order to pay unexpected transfer fee or insurance.
E-commerce scam : On the Internet, there are millions of e-commerce websites. Unfortunately, not everyone is honest and some were created just to rip you off.
Webcam blackmail : Also starting on dating websites, webcam blackmail scams are blackmail attempts on internet users who have unveiled some of their privacy in front of their screens without suspecting that it was recorded.
Keep also in mind that scammers always find new techniques. So it is not because something you have found on the Internet is not on this list, that it is not a scam. Stay alert at all times !