Ann Angel is an erotic model whose photos have been misused
Ann Angel was born in 1985.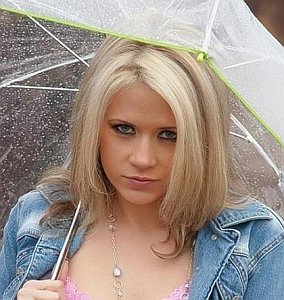 She is known for her erotic pictures. We don't have much more information about this person. But she seems to have withdrawn from this environment and does not seem to have had any other known activities.
As in similar cases, scammers can draw from a wide range of photos available on the internet. Then, they use them to create fake profiles on dating sites. But also to make direct approaches on social networks.
Then they contact men who are looking for a young woman. If the men answer their requests of contacts, then the scammers will try to seduce them. An easy task when you think you are in contact with Ann Angel. The scammers can thus take out some sexy pictures of the young woman in order to "convince" their contacts.
Then, the scammers will at some point ask their contacts for money. This may start with a small request for a few dollars for a phone forfait. Or the discussion may turn into an attempt to inheritance scam.
In any case, never send money to a person you meet on the internet. These are scam attempts. If you give in and send money anyway, be prepared to lose it permanently.