Extend the e-commerce sites blacklist by adding a fake website
On the Internet there are many scammers making websites designed solely to make you place an order, but and have no intention of satisfying it. Some of these sites are part of the blacklist below. Make this blacklist grow by adding an e-commerce fake site.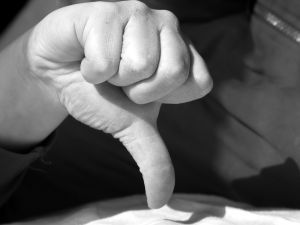 These fake sales sites are websites created by fraudsters. They copy real websites and pretend to offer branded products at very low price. But by ordering, you will unfortunately enrich a little more these scammers and you will never see the ordered product.
We offer below a list of fraudulent websites with the name of the legitimate site. Check that the site you are about to buy is not in the list below. If this is the case, immediately stop and do not buy.
It is impossible to make this blacklist exhaustive. New fraudulent websites are created every day. If an e-commerce site is not listed, this does not mean that the site is safe, especially if it seems doubtful.
Take part in the construction of this blacklist and send us names of sites that you think are fake, we will add them to the list. Use the "leave a comment" cell.
However, if you think that there is a website mistakenly placed on the list, thank you to let us know.