Winter sales are about to start. But beware of scams.
Winter sales are a good time to do business online ! But be careful and do not fall into the trap of fake websites spoofing the name of big brands. What you think is a saving of money could appear to be waste of money in a scam.
On the net, there are many fake e-commerce sites. Those are created by fraudsters for the sole purpose to cash a payment from you. In order to achieve this goal, they offer goods at very attractive prices. But after having placed your order, you will not receive anything or, in the "best" case, a low-end product that has nothing to do with your order…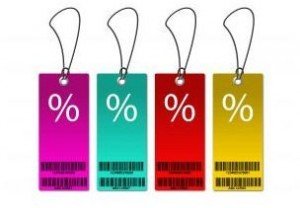 One of the usual ways to spot an e-commerce is the excessive amount of discounts it offers. But as the sales period begins, detecting a fake website will be tough because even official webstores offer discounts. It means that everyone must be more vigilant than ever.
But hope is not lost. There are other simple ways to doubt about the seriousness of an e-commerce site during winter sales: If the website is riddled with spelling mistakes or weird sentences, there is little chance that this is an official website. So do not order on it.
If the site title contains the words "cheap", "discount" or even "clearance", there is a good chance that this is a scam. Flee such websites.
Among the brands whose products are offered by many scammers, can be found : Abercrombie, Ralph Lauren, Moncler, Louis Vitton, Louboutin, Nike ….