What to do when you're a victim of an Internet scam ?
A fraudulent charge on your bank account? A purchase made on the Internet never delivered? Unfortunately, you suffered a scam. So now, what to do?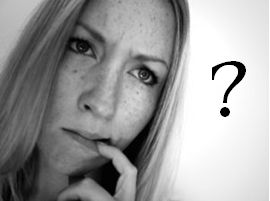 Try mediation.
Don't think about it if you have been the victim of a scam by email or a romance scam. It would be useless because the scammers are just there to take your money. However, mediation can be considered if you are in dispute with a company, as a commercial website or Internet provided. These websites offer customer service that can be useful to find a deal.
Get your money from your bank
What to do to get a refund? Well, it depends on the law in the country you live and on the bank you are customer. Some bank offer refund if your credit card was used without your agreement. In some country, law makes mandatory for a bank to refund your money in case of some special scams.
Our best piece of advice is to check your contract with the bank or your credit card provider. We could see if such refund is offer. In any case, you should immediately inform your bank of such scam in order to prevent other fraudulent withdrawals.
Perform the appropriate paperwork
In case of scam such as phishing or use of your credit card data, it is important for you to complain to you local Police. Your case will be known by the Police and it will protect you against possible complications that may follow the scam you experienced. Indeed scammers could use the data they have in hands to multiply their misdeeds. By filing a complaint, you show the police that you are a victim and that you suffer the consequences.
However, it is true that if the crooks are on the other side of the world, there is little chance that the Police of our country succeed in ending their actions … You can also file a complaint by contacting the court near your area.
If you are in dispute with a web merchant, you can get closer to a local organization of customer defense. Again, this could be useful if the seller is in your country, but quite useless if the e-commerce site is based in another continent
Report and testify
What to do to help? Share your unfortunate experience so that others do not get trapped. It will weaken the crooks who conned you. Send us your testimony. We will share the best stories on our site.
We take this opportunity to thank all those who have already participated in the construction of this site by their testimony!