One day, you receive an email from someone you know who is in trouble during a trip and requests financial assistance. It could be a scam after an mailbox hacking.
Unlike other email scams, a mailbox hacking is not a request for money from a virtual stranger or someone you meet virtually on a dating site lately.
This is a friend, a family member or a colleague who sends you an emergency message by e-mail, after a supposed problem while traveling.
How strange ! You did not know that this person was traveling.
But, as it is a person you know for a long time, you believe that there is no risk. Unfortunately, this is a scam. Your contact was a victim of a mailbox hacking.
In reality, a scammer has previously conducted a so-called mailbox hacking on this person mailbox. Then, the hacker sent a message to all contacts, pretending to be this person. Below an example of kind of e-mail: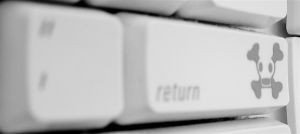 "Hello,
Tell me, where are you now? I hope I dont bother you?
I travel to London and unfortunately I had a problem and I need your help, specifically a financial. It's very serious.
I beg you contact me by email, it is urgent and very delicate.
I look forward to having your answer, because at the time I write, I have tears in my eyes.
I'm waiting for you.
Regards"
If you take the bait, the scammer will ask you money to be sent by Western Union or other money transfer services.
The best way to prevent this scam attempt is to call the person who supposedly sent this mail. Most of the time, he or she will reveal not having moved from his or her home.
But if the person is unreachable for any reason, it will strengthen the possibility that a problem really happened. If so, the scam is likely to succeed. Especially as, in the case of a close person, we are less reluctant to help when necessary.
Thanks to AF for the example of e-mail received.