It is very easy, fast and even free to submit classified ads online. Anyone can access your ad which is an advantage for sales but also an opportunity for scammers.
In classified ads scams, the goal of scammers is to get money from you. For this, they reply to classified ads by pretending to be buyers, or they publish their own classifieds as sellers.
The scammer is a buyer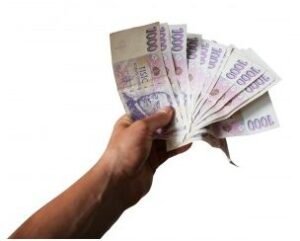 We can note two major techniques.
The buyer is immediately ready to send you the amount of money corresponding to the price you ask for the good you sell and awaits your approval. If you are OK, he will tell you that due to administrative difficulties, it is first necessary that you pay extra expenses (e.g. customs). But this cost will be reimbursed to you by adding it to the initial cost of the good. He will give you a fake address for the payment of these fees in order to receive the money. You'll have more news about your buyer.
The buyer actually sends you a personal check (or another evidence of payment) for the purchase of the good you sell on a classified ads website. But surprisingly, the amount is not correct. It is higher than the agreed selling price. The buyer admits the mistake and proposes that you put this personal check in your bank anyway and send another personal check to him corresponding to the difference. (e.g. : You received a personal check of $300 whereas the selling price was $200. So the scammer proposes to send back a check of $100), If you accept, you will find out that the buyer's check was bounced and that you have just lost the amount of the difference sent to the scammer.
In all cases, the buyer will be ready to buy the goods from the classified ads without having seen them. This is understandable for a small object but difficult to admit for a vehicle for instance
The scammer is a seller
Besides the simple scam of cashing your payment and never delivering the goods, scammers may also ask you to pay administrative fees like in the case where the scammer is a buyer. But now, the costs (Customs, for example) are on the buyer !
When you want to buy or sell on a classified ads website, beware when your contact is abroad. Scammers are usually located in foreign countries. If you have been scammed by someone located abroad, lawsuits will be very difficult to achieve.
During classified ads scams, it is not uncommon that the buyer or the seller sends you a scan of an official document (e.g. passport) to gain your trust. It is surely not his ID but most likely the one of someone previously scammed !