You have spotted a job at home for a fairly simple work and quite well paid. Unfortunately, it is a work-at-home scam
Work-at-home scam starts with a job offer on a classifieds web online. A foreign based company is looking to hire someone to perform work at home. There are two main variations to this scam that relate to the type of position offered.
Receiving and forwarding packages
The first type of work-at-home job is about receiving packages that the company's representatives ship to your place. Then you just have to re-route these products to an address abroad. Nothing complicated in fact. Unfortunately, these packages have been ordered by crooks with stolen credit cards or forged checks.
These scammers are using your address to give confidence to the people they buy products to and also to hide their identity.
When people (companies or individuals) who sold their goods realize that they will eventually not be paid, they will complain to you and you will then notice that you have been scammed. You are both an accomplice and a victim of the scam because you never touch the promised salary.
Financial intermediary employment (check cashing and money reference)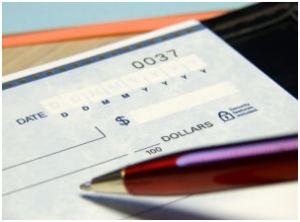 The second type of work-at-home job is to be a financial intermediary between the company offering the position and its so-called clients. Again, the job tasks are simple, just to receive checks at home and cash them. Then you need to make a money transfer using services such as Western Union or Money Gram to your "employer". You are supposed to keep you a certain percentage of the transaction as a commission. For example, when receiving a $1000 check, you would send only $900, the remaining 10% i.e. $100 would be for you.
Unfortunately, the checks will appear to be stolen checks. Since it takes several days before the bank realize it, you could already have time to send a lot of money to your "employer". In this scam, lost can be huge because no check will be credited and all the money you have sent will be lost.
Untouchable scammer?
This scam does not last very long. Indeed, the "employee" is rapidly alerted by vendors asking for payment or the bank alert on stolen checks.
However, as scammers often operate from internet cafés abroad, it is almost impossible to trace their footsteps and end their abuses. Repeated many times, the scam then becomes quite lucrative.
For now, efforts are made to alert and warn people so they do not fall into such traps.