Mauricio Mejía is a Mexican actor whose photos are regularly usurped
Mauricio Mejía was born on May 26, 1982 in "Ixtapan de la sal" in Mexico. His real name is Andrés Mauricio Mejía Guzmán.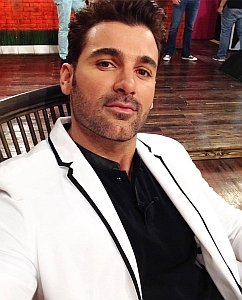 He has appeared in several South American soap operas, including "Cuidado con el ángel" and "Ni contigo ni sin ti".
But he is best known for his role in the soap opera "Voltea Pa'Que Te Enamores". He plays the role of Sergio Velasco.
Be careful not to confuse him with his namesake, the Colombian actor born in 1974.
Some crooks quickly realized that they could benefit from Mauricio Mejía's photos. Consequently, they create fake profiles on dating sites or on social networks. Then they hit on people looking for love in order to make romance scams.