Christian de la Fuente is an actor from Chile whose photos have been usurped by browsers
Cristiàn de la Fuente was born on March 10, 1974 in Chile. As a student, he is encouraged to try his luck as an actor. The success is immediate.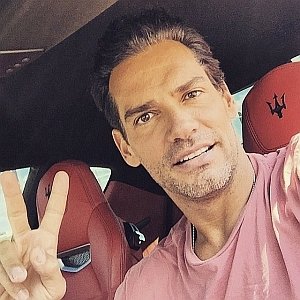 Then he began to play in South American soap operas. A few years later, he turns in American series. He notably played in "The Experts: Miami" in 2003 and 2004.
Cristiàn de la Fuente played several other television roles. He alternated appearances in soap operas, series and television programs like "Dance with the stars" in the USA in 2008.
Despite he has played in several worldwide TV series, few of us can identity him at first sight.
Cristiàn de la Fuente is also a man of remarkable beauty. This caught the attention of the scammer. Indeed, with many photos available on the Internet, it is easy for scammers to create fake profiles on dating sites.
Once these fake profiles have been created, the scammers try to seduce women with photos that do not belong to them. They use multiple techniques to charm their contacts.
If they succeed, then they will take the opportunity to ask for money. If their contacts send money, then the crooks success.