Diego Soldano is an Argentinian actor whose photos are spoofed by scammers
Diego Soldano was born on January 18, 1969. He is an Argentine actor known for his roles in South American soap operas.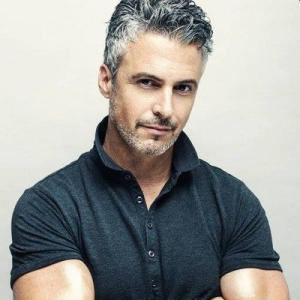 In his filmography, we will note "Amor bravío", "La Patrona", "Las trampas del deseo", "Los Miserables", "Señora Acero", "La Doña", "Daniel Llamas" and "Muy padres".
He was even nominated for Best Supporting Actor for his performances in "La Patrona" and "Los Miserables." However, he did not win the award.
Diego Soldano is a handsome man and is little known outside the Spanish-speaking world. Here is an ideal identity to usurp for scammers.
Thanks to the many photos available on the net, scammers create fake profiles on dating sites. Then they try to seduce women.
Thanks to their "talent" as seducers, scammers manage to bamboozle their prey. Then they sometimes manage to get money sent to them from their victims.
If you ever come across a profile displaying photos of Diego Soldano, run away! This is definitely a scam attempt.
Diego Soldano is unlikely to be on dating sites. Indeed, at the time of writing these lines, the Argentine actor is married to Ibana Lizárraga. They have 3 children