Gabriel Valenzuela is a Colombian actor whose photos are used to create fake profiles on dating sites
Gabriel Valenzuela is a TV series actor born June 10, 1981 in Bogota, Colombia. He has participated in more than twenty different Spanish-speaking series. He is well known in Latin America and among Hispanic Americans.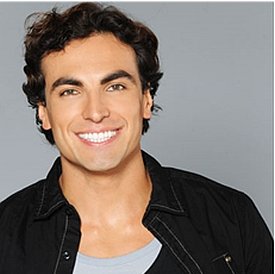 Gabriel Valenzuela was awarded for his roles of Luis Martínez and Camilo Martínez in the series "Corazón valiente" in 2012 for his performance in this series.
He has two children. A boy named Emanuel, born of a first relationship and living in Spain with his mother. In 2009, he meets Aylín Mújica and falls in love with her. A girl named Violeta was born from their union in April 2010. He married Aylín in September of the same year but divorced in 2012. Then, in February 2015, he announced a relationship with Aleyda Ortiz. But this relationship ends just six months later.
At the beginning of his career, Gabriel Valenzuela received the award of the one among "Los más bellos" (the most beautiful) of TV y Novelas.
This is a very interesting person for scammers. A handsome man, many photos available on the internet, and almost unknown outside the Spanish-speaking world. Scammers can use pictures of Gabriel Valenzuela to create fake profiles on dating sites. Then, they approach female Internet users in search of love.
Thanks to the advantageous physics of the handsome colombian actor and well-known ploys, the scammers manage to seduce the women present on the dating sites. Then they ask for money on the pretext of a sudden misfortune. It could be a car crash or an agression. Now they pretend to at the hospital and need money to cover the costs.
If the victim sends the money requested, the scammers then succeed in their scams. The victims will never see the beautiful Gabriel Valenzuela by their side …