Caio Cesar is a Brazilian model. His photos have been hijacked by grazers who use them for scams
Caio Cesar was born and raised in Brazil. His first major appearance as a model was in a Brazil Magazine editorial in December 2012. He then began sharing his modeling content on Instagram in November 2013.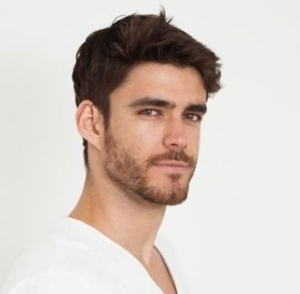 He is known for appearing in several commercial advertisements for major brands and companies including Old Spice, Otto Kern, LG TV and Lexus.
To date, nearly 50,000 follow his Instagram profile. On this platform Caio Cesar also shares photos with his wife Alcileia Rocha and their daughter.
But scammers use his photos. They create fictitious profiles on dating sites or social media. On these profiles, they display the face of the beautiful Brazilian model. Then they approach women claiming to be looking for love.
The crook will then try to seduce the women contacted. If it works, the scammers claim that a big problem just happened. They add that they urgently need money to solve their problem. They will harass their contacts until they give in.
If their prey sends them money, then the scam has worked. Never send money to people you just met on the internet !