Carlos Fraga is a Venezuelan TV presenter and speaker specializing in personal well-being
Carlos Fraga was born on March 15, 1958. His mother was Venezuelan and his father was Cuban. In his youth, he studied social communication. He graduated from the Central University of Venezuela. He then specialized in literature and became a teacher.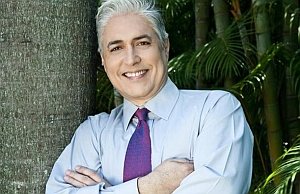 In the early 2000s, he began to participate in television shows. Then, he gradually specialized in personal development and well-being.
He thus becomes an expert in this field. He gives popular lectures on the subject.
He has his own website in which he promotes his activities.
You can also find audio capsules by Carlos Fraga on platforms like Apple music or Deezer.
But his biggest presence is probably on Instagram. Indeed his account is followed by 1.6 million people.
You better know how to speak Spanish to understand the messages of Carlos Fraga. All the written, audio or video publications that we have found are in the language of Cervantes.
Scammers have usurped Carlos Fraga's photos without his knowledge. They create fake profiles on dating sites bearing the image of the Venezuelan speaker. Then they seduce women looking for love. Once seduced, the scammers invent a drama and ask for financial support from their contacts.
If a person freshly met on the Internet asks you for money, then run away! These are attempted romance scams.