Carlos Fraga is a Venezuelan TV presenter and speaker specializing in personal well-being
Carlos Fraga was born in 1958 in Venezuela. He specializes in literature and becomes a teacher.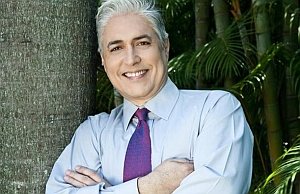 In the early 2000s, he began to participate in television shows. Then, he gradually specialized in personal development and well-being.
He thus becomes an expert in this field. He gives popular lectures on the subject.
Scammers have usurped Carlos Fraga's photos without his knowledge. They create fake profiles on dating sites.
Then they seduce women looking for love. Once seduced, the scammers invent a drama and ask for financial support from their contacts.