Carlos Ponse is a Puerto Rican actor and singer. Many photos of him are used for fake profiles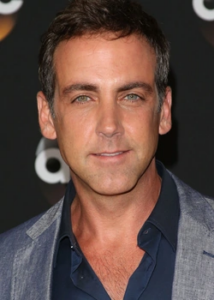 Carlos Ponse was born in 1972 in Puerto Rico. Very young he discovered a passion for theater and song. As a child, he even made a few appearances in commercials.
When he was 14, his family moved to Florida, in the United States. He then continued to perform in drama shows in which his talents stood out. Carlos Ponse's career really exploded when he got the role of Tom Savin in the "Bervely Hills 90210" series. We are in the late 90s.
It was also at this time that his career as a singer took off. He released 6 albums between 1998 and 2005.
It will take until the mid-2000s to appear on the big screen. So, to date, he has a dozen film roles.
Carlos Ponse has long been married to his childhood sweetheart. They had two children before adopting two others. But they divorced in 2010.
Carlos Ponse is a fairly well-known man all over the world. However, some scammers did not hesitate to steal his photos. With these, they have created many fake profiles on dating sites.
Then the scammers contact women and try to seduce them. They use proven seduction techniques that often work. Once seduced, women are asked for money under some pretext. If they send money, then the scammers have succeeded in their scam. Indeed, they will never refund the money received. Despite promising otherwise.
If you come across a profile displaying photos of Carlos Ponse, do not proceed. This is obviously a future scam attempt.