Danielle Delaunay was born in 1988 in Louisiana and then moved to Arizona as a teenager. Around the age of 18 she started taking pictures for a local website, called FTV.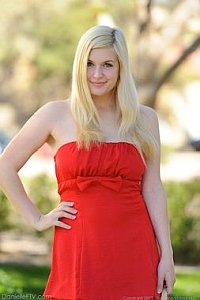 She quickly became the star of this site and became known as Danielle FTV.
With success, she freed herself from the FTV site and took the name of Danielle Delaunay in 2013.
The scammers understood that the photos of Danielle Delaunay could serve them in their misdeeds. They use these photos to create fake profiles on dating sites. Then they proceed to romance scams