Alexis Texas is an American actress of erotic films. Her photos are stolen to commit romance scams
Alexis Texas was born on May 25, 1985 and spent her youth in Castroville, Texas. She attended the University of Texas and earned a degree in Respiratory Care Therapy. At 21, while working in a restaurant, she was offered a job in the adult film industry.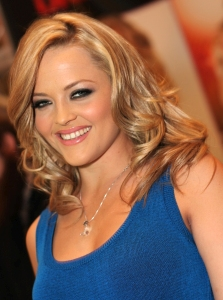 One year later she moved to Los Angeles to devote herself to her new career. She quickly broke into the industry and began to win awards the following year. The 2010 decade will see the peak of her career. She shoots many films for adults and also participates in some mainstream films.
Around 2016, she stopped shooting pornographic films. She now devotes herself to her podcast Private Talk With Alexis Texas.
You can easily find photos of the American actress on the internet. The scammers have understood this and have started to create fake profiles pretending to be Alexis Texas.
Then the scammers approach men looking for a relationship. They entice their potential victims with sexy photos while claiming to be very interested in the profile of their prey.
When the men are sufficiently attracted to the fake profiles, the scammers move on to the second phase of their plans. They claim a sudden problem and then ask their contacts to help them financially. The scammers indicate that they will make a refund later. But the latter never happens and the scammers disappear into thin air.