Marc Gervais is well known in Quebec, Canada. His photos are used a lot on fake profiles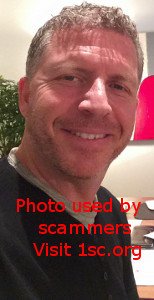 Marc Gervais is a renowned lecturer in Quebec, Canada. He even has its own website. On this website, he is described as follows:
Marc Gervais is one of most sought professional speakers in Quebec. Author of five bestselling books and former policeman, he talks to his audience in a direct language and with a kind of humor he only has.
Marc manages to thrill his audience in a very special way and leaves no one indifferent. To date, he presented his lectures to over 500 000 people.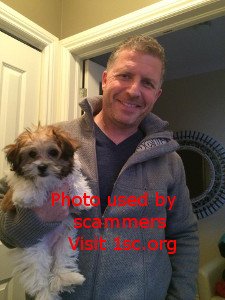 Less known outside Canada, many women looking for love on the internet have already been scammed by crooks who used photos of Marc Gervais to create fake profiles on dating sites.
It starts with a trivial contact to a lonely woman from a man seeking for love. Then a more or less period of seduction begins. Once seduced by the fake Marc Gervais, victims are asked to send money under the pretext of an accident or sudden drama. This is a typical romance scam process.
Once again, scammers have chosen to spoof photos of a man between two ages. A man able to seduce many women looking for love. Specifically Marc Gervais smiles on almost all his pictures, which inspires confidence and the joy of living of this man.
Many pictures of him and his daughter are also circulating.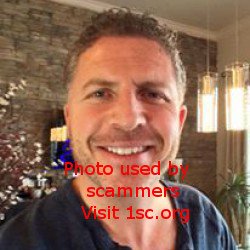 His photos are an asset to the crooks who can play the history of a man abandoned with his daughter by his ex wife, or a widower who is raising his daughter.
But in both cases, the scammers play with the feelings of their victims by involving the one who is probably the daughter of Mr Gervais, the real one.
So if someone has contacted you with such pictures, be sure that this is a scam !