Daniel Cabrera is a Dominican baseball player. Scammers usurp his identity
Daniel Cabrera was born on May 28, 1981 in the Dominican Republic. His first major club was the Baltimore Orioles, which he joined in 1999 as an amateur. He then played in the minor leagues from the year 2000.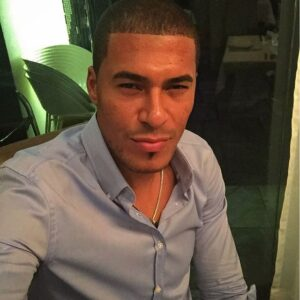 After 4 years, Daniel Cabrera stands out and is promoted to the major leagues. He made his debut at the highest level in 2004. His first matches are promising and the experts give him great potential. Unfortunately, this high-level performance is inconsistent. He fails to convert the potential that we recognize in him. In 2008, the Orioles did not renew his contract.
He then signed a one-year contract with the Washington Nationals. But he left the team in the middle of the year. He then returned to the minor league where he chained short contracts with the Chicago White Sox, the Los Angeles Angels and the Pittsburgh Pirates.
Daniel Cabrera then decides to try the adventure on the other side of the Pacific. He joined the Chunichi Dragons in Japan for the 2013 and 2014 seasons.
His sports career was very good and he is certainly well known to baseball fans. But outside of that circle, we're not sure they're very well known. This is an advantage for scammers…
Indeed, the latter came across photos of Daniel Cabrera and they decided to exploit them fraudulently. They then created accounts on websites specializing in dating.
Then they contacted women looking for love and tried to seduce them. Rather easy, you might say, given the dark gaze of the handsome Dominican. Eventually, the scammers asked their contacts for money.
If people thought they were actually in contact with the baseball player and sent money, then they lost everything. We remind you never to send money to someone you meet on the internet.