A Microsoft researcher has recently published a study on scams attempts by emails. The most outlandish stories are more effective and produce better results!
The bigger, the better it works! One could say that this is the conclusion in one sentence of the study made by Cormac Herley. This study, very mathematical, says that e-mails written in broken English and looking obviously to a scam are yet more effective.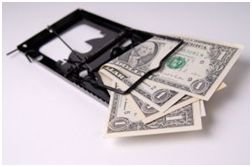 If scammers refine their e-mail traps by taking care of spelling and reporting a less complicated story, they probably would affect more people in the first phase. But the work that awaits them would be increased tenfold. So that ultimately many attempts will reveal to be unsuccessful because the persons receiving these e-mails would have guessed the scam meanwhile.
With stories riddled with spelling mistakes and promising incredible heritage or huge gains in a lottery on the internet, scammers receive little answers. But those answers are more likely to lead to a scam. In this way, they avoid having to deal with many answers and can focus their efforts on the curious people who answered.
Scammers do not have time to waste, and efficiency is a desirable goal! Only the most interested internet users respond to these emails. For a crook, an Internet user who answers has already one foot into the scam. Scammers have "only" to conclude the scam with some well-crafted speech, and this is a domain where they are the masters.
Again, we have been saying it on our site for a long time, inheritances coming from unknown person or Internet lottery winnings are scams! Never send money to someone you met on the net. Whether it is to help or to advance expense. These are scams! And you will definitely regret it if think you can get money from an unknown person on the internet